FOAR EVERYWUN FRUM BOXXY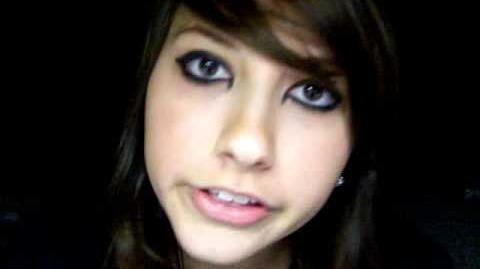 Uploaded By: boxxybabee
Uploaded on: January 9, 2009
Length: 5:07
View Count: >16,509,272
Rating: >124,475 likes, >39,072 dislikes

Transcript - Images
FOAR EVERYWUN FRUM BOXXY is the 3rd video video of Boxxy in her boxxybabee channel.
In "FOAR EVERYWUN FRUM BOXXY", Boxxy addresses her sudden fanbase and all the disputes about her, after she uploaded "FOAR 4DD1 FRUM BOXXY" and "FOAR ANT FRUM BOXXY." She mentions that she is a hyper person, and that her personality is nothing to do with drugs or ADD. She also mentions three photos of her that were posted on the internet, and how she is not a "Gaiafag" anymore. She talks about trolls, and her fake account and mentions all the people that she wants to say "hi" to. Boxxy then talks about a remix of her video that she loved, and how it nearly gave her a heart attack when she first saw it. She also mentions how her hair got longer, and how she doesn't apply much make-up anymore because it's a pain to apply. Before saying how she loves us, and saying bye.
Description
Edit
but it's really for YOU.

you know who you are.
This is the Boxxy video that has the most views.